This is what our Clients said about us…
We really enjoyed your show along with everyone else I've spoken with, it was amazing and it really made the wedding.

A massive thank you again!

Rob and Abby – Wedding – Dovecote Hall
We loved having you at our special day – you made it the most memorable day of both our lives – so thank you very much.

Rubix Cube played our wedding and did an absolutely fantastic job, great songs, great music and great entertainers…the band made our day magical and all of our guests commented on how entertaining the band were. I would have no hesitation recommending Rubix Cube for any function…Thank you so much – great work!! Thanks….

Nadia – Birthday Party – Silver Sturgeon
I had the pleasure of enlisting Rubix Cube as the entertainment for my 50th Birthday party which took place on a boat on the River Thames. I had 140 guests and I was absolutely delighted with Rubix Cube. They had everybody dancing and I am quite sure my party would not have been such a success had it not been for their fantastic performance. It provided a real trip down the memory lane of music I loved back in the 80's. The band and their wives were just so friendly and helpful during the planning stages and I just hope I have another opportunity to use them again for a future party before my knees give in and I am rendered incapable of dancing to their 80's tribute songs !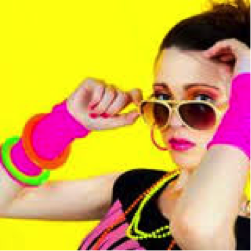 Nat and Alex – Wedding – Scampston Hall
Rubix Cube were amazing! Energetic, fun and professional – great performers and musicians! Everyone at the wedding loved them – young and old!

Apart from the performance, Craig is very reliable, flexible and friendly to deal with – just what you need when you are planning your wedding!

The wedding was amazing but Craig and John really made it magical.

Love the 80's!!

Simon and Jayne – Birthday Party
Yes, we had a fantastic time thanks and everyone thought that you were excellent! I had been very nervous about what the night would be like, especially as, at the end of the day, I had never heard you play and had just chosen you off the Internet as I liked your name!! Anyway, suffice to say, I needn't have worried as you really made the night. Everyone kept saying how much they enjoyed your sets and how much fun they had. Certainly took us all back in time and got everyone dancing very quickly!!

Nigel – Charity Ball – Police Federation
I just wanted to say a big thank you for the performance at our charity dinner dance on Friday evening. The whole event was brilliant and the performance by Rubix Cube was a significant part of the success We found you through recommendation and we would be very happy to recommend you to anybody looking for a party band. Again thanks for a great night.

Niall and Jenny – 40th Birthday Party – Reigate
Thank you so much for a wonderful performance on Saturday. The quality of the music and choice of songs were absolutely fantastic. As I think you could tell by the number of calls for an encore, you guys created an amazing party atmosphere.

Thanks for making the journey down to sunny Reigate. I really would not hesitate to recommend Rubix Cube to others.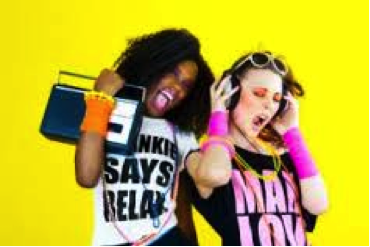 Darren – 40th Birthday Party
On behalf of my wife and all our guests on her 40th birthday we would like to give you all a huge thank-you for making the evening an occasion to remember for many years to come. From the booking process to the night everything was handled professionally and stress free. We look forward to booking you again for future occasions and would recommend Rubix Cube to all our friends and family (and also to anyone reading this).

Daniel – Xmas Corporate Event – Bloomsbury Ballroom
We found you via the website, We booked you, and You Really Delivered. We Loved You, You Guys are Legends!!

Carole – Girl Guiding Centenary Ball – York Racecourse
What a fantastic night the guide leaders and their partners had. I have never seen a dance floor full after the first song, and remain full through your two sets. I had to dance on the carpet! Thanks once again.

Sean and Jackie – Birthday Party
We had a fantastic party and thanks for your contribution. Your sound was really good, very authentic and you were dressed for the part as well! Many of our guests said how great they thought you were. I would have no hesitation in recommending you to anyone looking for a band for their party.

Craig and Sarah – Birthday Party – Queens Hotel, Leeds
What a great party. The feedback from friends and family has been fantastic. Guests loved Rubix Cube. The dance floor was always full of people in their 80's costumes dancing away to hit after hit of superb classic 80's songs – we even had a Freddie Mercury dance off! Thank you so much for providing such great entertainment.

Rosie – Xmas Corporate Event
I booked Rubix Cube for my company's Christmas Party & I can honestly
say they did not disappoint – The music was fantastic, the light show
brilliant & they even used authentic 80's music equipment that added to
the overall impact. It's clear that Craig & the guys are real 80s fans
themselves & their natural enthusiasm was infectious on the night. Oh, &
the audience participation – Fantastic!

Alex and Martyn – Birthday Party
We were delighted with your performance and got so much wonderful feedback during and after the show.

Nikki and Martyn – Birthday Party
What a fab day and evening we had … all thanks to your music and Entertainment adding to the day. Everyone really enjoyed the band you did a splendid gig for us. Certainly a birthday we will remember with all our friends and children.

Barry and Lisa – Wedding – Rogerthorpe Manor
We couldn't have asked for a better band for our wedding, you got everyone dancing from beginning to end and all the guests thought you were superb. I would recommend Rubix Cube to anyone without hesitation, you made the evening absolutely superb.
This is where we played for them!!!